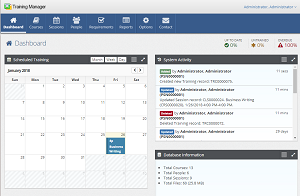 Dashboard View
Training Manager is a web-based training tracking system for tracking your organization's employee training records.
You can use Training Manager to:
Maintain Personnel Training Transcripts
Manage Training And Re-training Requirements
Quickly View Training Status For All Personnel
Manage Training Schedules
Track Training Costs
Maintain Related Documentation
And More!
Get A Free Trial
See Screenshots
Get More Details
---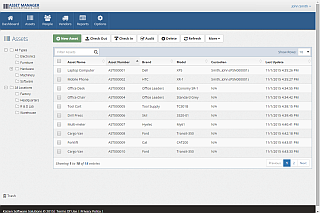 Asset List View
Asset Manager is a web-based fixed assets register for tracking your company's assets.
You can use Asset Manager to:
Quickly find who has an asset
Check In/Check Out Assets
Audit Assets
Manage Service Schedules
Track Purchases
Maintain Related Documentation
And more!
Get A Free Trial
See Screenshots
Get More Details
---